I have a backlog of circle journals on my desk so I made a promise to myself that for every CJ I finish I can reward myself with doing a layout. So far I have already finished two that I will send on today.
So I just thought I would share my layout I did last night: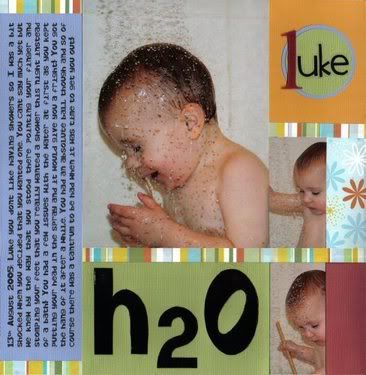 Its my DS in the shower. He is such a cutie and I couldnt believe how well the photo turned out! Even when I collected the photos the lady even told me it was great! (Insert blush!)
I have an action packed day ahead of me but for now I am enjoying the fact that the kids are having a sleep in and I am having some "me" time. Aaahhhhh……….